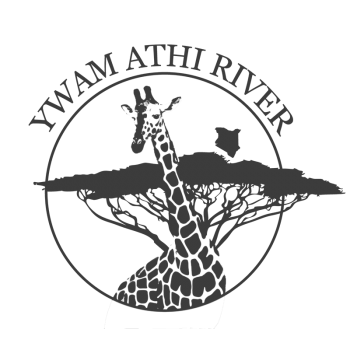 Located 45 km away from Nairobi, along the Mombasa Road and near Machakos, Athi River Base presents a rural, yet culturally diverse mission experience.
A handful of full-time staff man the base, whose Acacia-friendly environs are also home to birds, wildebeest, antelope and giraffe.
Presenting a basic lifestyle, Athi River Base would be the ideal get-away to facilitate your mission experience.
We are part of the YWAM Global Family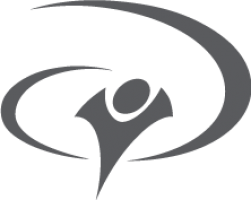 Our Common Purpose?
"To Know God And To Make Him Known"
Youth With A Mission (YWAM)  is a global movement of Christians from many cultures, age groups, and Christian traditions, dedicated to serving Jesus throughout the world.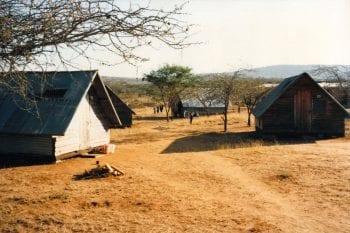 History of YWAM Athi River
The story starts in 1992 when the first African-based LTS (Leadership Training School) was held in Nairobi…
What Guides Athi River Base In Its Activity?
OUR MISSION
We are called to evangelize, disciple and train people of all backgrounds, ethnic groups, ages and gender.
We believe we have a major part to play in reaching the children and youth in this area and beyond. In doing these we are fulfilling the great commission.
OUR VISION
We are pioneering strategic ministries in Kenya and partnering with the local and international Body of Christ to train and disciple potential missionaries to reach the lost with the Gospel, and to serve the poor and needy through acts of love and mercy.
OUR GOAL
We are doing all this so that…
People who differ in education, temperaments and gifts, from all walks of life discover and are released into their God – given potential and calling.
The unreached people groups hear the Gospel and have access to a local church.
Our development projects would impact communities in a holistic manner.
The Body of Christ could be actively involved in mission work.
Families could be involved in mission work.
Skilled men and women of integrity and of biblical moral standards bring a significant change in society.
Declare Christ
Disciple the Believers
Develop the Community
There are several ministries at our base.
We welcome you to explore what God would have you do with us in them, be it through prayer, partnership, finance, or volunteering.
TUMAINI ACADEMY
The Preschool is named Tumaini Academy.
Tumaini means hope in Swahili.
Presently, we have one qualified teacher handling the three classes: Baby, Nursery, and Pre-unit.
A couple of Base staff are also by the teacher's side.
Visiting teams & volunteers also get in on the action when around.
LOVE DISABILITIES
This ministry reaches out to people with disabilities, physically and mentally.
Unfortunately, many people with disabilities in Kenya are still stigmatised and neglected. In 2015, God placed a burden on our hearts to reach out to these people and help them in any way possible.
Our aim is to bring hope and to brighten the future of people with disabilities through physical, spiritual & social empowerment.
OPERATION ANDREW
John 1:40-41 inspires our evangelistic activity.
Being located only 3 miles away from a major truck stop where bars and prostitutes are many, proclaiming the gospel & demonstration of God's love to our local community is a must.
CHILD

SPONSORSHIP
Laboiyet means light in Kalenjin, one of the tribal languages of Kenya.  This ministry reaches out to children and youth by supporting them in their education.
UNREACHED TRIBES
Some want to live within the sound of a church or chapel bell. The great commission in Matthew 28:19 is to "Go".  We must be global Christians because our God is global.
In this ministry we bring the Good News to unreached people groups in Kenya, specifically the Pokot and Isiolo tribes.
Would you believe it if you heard that the population of Acacia trees on the Base property could outnumber the humans' by 10:1?
Well, despite the odds, this resilient species of God's creation is pressing hard to subdue this terrain.
Now therefore, we present you some of those to whom reference is made whenever "we" or "us" is used in our lingo.

Petro & Grace
We have been in Campus Ministry with YWAM Korea since 2002.
Currently we are preparing to pioneer campus ministry with YWAM Athi River Base.
We are now learning Swahili because we want to understand and learn more about Kenya.
We expect Kenyan students to be trained as disciples of Jesus who change Kenya and the nations.
Please pray for my family and pioneering campus ministry.


We are among the oldies here at Athi River Base.  We have been here since its inception in 1994.
If you have questions or want to talk to us, or encourage us feel free to reach us.

I am from the western part of Kenya (kitale) I did my DTS 2016 October and graduated February 2017. I joined Youth With a Mission 23r March 2019 as a staff, I work with the DTS, hospitality /Housekeeping, I love planting flowers around the base.
Am also flexible in helping helping with other jobs whenever I am needed. Working with YWAM it has been awesome journey have grown a lot in every season of my life, I thank God for the assignment he has given me at this season.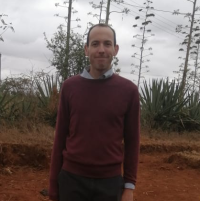 Hi my name is Jack and I'm from England. I joined the ywam athi river staff in June 2022 after completing my dts here in 2019. I mainly serve as a DTS staff but am also involved in other outreach ministries of the base. 
I am passionate about evangelising unreached people in Kenya, particularly in the Northern areas. Feel free to contact me!