Preschool
Tumaini Academy
The preschool is named "Tumaini Academy" which means hope in Swahili.
At our base, we currently offer a preschool for the local children to come to. The preschool is named Tumaini Academy which means hope in Swahili.
(The vision is to expand it to include a primary school)
This name was given because we believed (and still believe) that there is hope in the future for these children. A lot of our students come from very poor backgrounds and are even neglected/abused.
This preschool looks to give a wholesome, very affordable early education to children in the nearby communities.
It provides this in a safe, homely, spacious, fun and loving environment.
We also encourage the teachers and volunteers to go on home visits with the students to learn more about where they come from and to establish a firm relationship which enhances the way the students learn.
Presently, our preschool offers two classes: Preprimary 1 and Preprimary 2.
Their ages range from three years old to seven years old.
We currently have one teacher teaching both these classes, so volunteers are very much welcome.
Get involved with the Preschool!
Join as a volunteer!
BUY school supplies!
Donate to the Mission!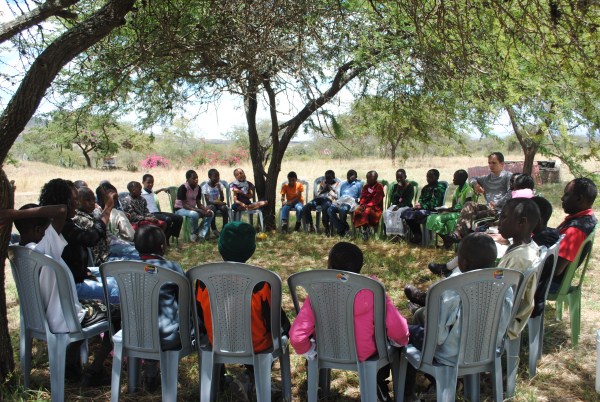 For the last few years, a week-long children's camp has been held here at the Base, every August. There wasn't one last year, but, there's one slated for this year and prep has begun for it. The dates are set: 13th-16th August 2019.