Hey there!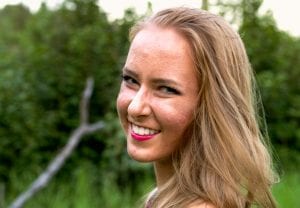 I first came to the Athi River base in October of 2015, to do my DTS. It was an incredible journey with God and I was so blessed to be able to walk that path. Three days before our graduation, God spoke to me about coming back to staff, and so after a brief four months back in Canada I returned to the base to begin staffing.
God has given me a passion for serving in DTS – I am blessed to be able to now pour into the students in the same way that my staff once poured into me, and even more blessed to be able to watch the work that God does in shaping and changing their lives. I am also involved in the base's school and evangelism ministry teams, where we travel out and do weekly programs for local elementary schools, as well as sharing in local churches whenever the opportunity arises.
I believe each and every person deserves to walk in the full knowledge of God's light and love in their lives. These ministries allow me to see so many people coming into that knowledge, and seeing the transformative power of Jesus' love in this hurting world inspires me to keep going.
Like every YWAMer, I rely on partnership with other people (like you!) – through both prayers and finances – in order to support myself. As such, if you feel led to walk with me in my work of spreading God's Kingdom,  you are more than welcome to contact me through the contact form, or at carabrose@gmail.com.
Asante sana (thank you very much)!